Canada Day Fun-Filled
HEAVY gray clouds broke to let the sunshine down on the hundreds of attendees atthe Canada Day festivities on June 26. Astrong breeze blew through the grounds ofPedregal in San Antonio de Belén, fillingout Canadian flags and carrying the soundsof the marimba, children's laughter andfriendly conversations conducted inEnglish, Spanish and French.Adults wearing maple leaf hats and t-shirtstalked in groups while Spanish-speakingclowns led children in games.Attendees snapped up hot dogs, hamburgers,and pancakes with real Canadian maplesyrup under the collection of tents and open,roofed buildings northwest of San Jose."It's always a pleasure to spend CanadaDay out here with people. That's what it's allabout. We have the official holiday on July1, and that is a much more official, protocolkind of event, but this is the real thing here,"said Canadian Ambassador Louise Léger."THIS is my third, and from what I cansee, this is probably the biggest crowdwe've had. It just keeps getting bigger andbetter every year," Léger added.Event organizers Henry and BeverlyPenner estimated the crowd at 400 adults and75 children. The event had a big family picnicfeel, as friends greeted each other withhugs and children danced to music played byBruce Callow. Callow also pleased the adults,who relaxed with beers under the mango treeswhile he performed rock standards.Free cappuccinos from Café Britt were ahit with adults, while kids flocked to thepony rides, sometimes dragging an uncomfortable-looking parent along with them.Henry Penner estimated that Canada Dayraised "about $23,000, including the $14,000from the Canadian Embassy, which continuesto support our 'Outreach' program."CANADA Day's purpose is to raisemoney for this program, where the club supportsvarious community programs. Penneralso reported that the embassy matches everydollar the club raises with $2 of its own.Rob and Donna Potuzak, who moved toCosta Rica from Vancouver three years ago,were the lucky winners of one of the morethan 60 raffle prizes: An ounce of golddonated by HSBC Bank."I'm very, very happy about winningthe ounce of gold. I never win anything.An ounce may be small, but when it's gold,it's great," Mr. Potuzak said. For more info,visit www.canadianclubcr.org.

You may be interested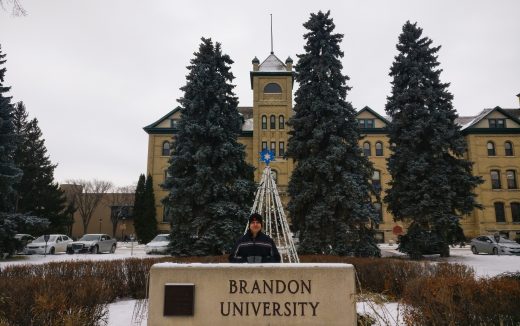 Please Send Coffee!
883 views