School Break Opportunity for Activity, Learning
PAINTS, violins, surfboards and microscopesare among the activities students canlearn more about during their school breaks.For the creative, scientific or even adventurouschild, groups are offering alternatives tothe traditional trip to the beach.For young children, the Children'sMuseum is hosting Vacaciones Felices(Happy Vacations), which areday camps hosting a range ofactivities. The day camps,held from 7:30 a.m. to 5 p.m.,July 5-9 and July 12-16, welcomechildren ages 5-13 tomake jewelry, paint or participatein science experiments.During the day, campers atLa Montaña Christian Campsplay sports and can takeadvantage of the camp'sclimbing wall and canopycourse, while mornings andevenings provide a chance forfaith-based meetings. Thoughthe overnight camps run year-round, theonly upcoming availability is July 16-18 forstudents ages 12-18.MONTEVERDE'S Conservation Association(ACM) will sponsor a weekendcourse on amphibians in the Bosque Eternode los Niños in San Carlos in Alajuelaprovince, northwest of San José, June 18-20.The course offers instruction on conservation,species identification and natural history.Mark Wainwright, the instructor, illustratedthe amphibian installment of "CostaRica Field Guides." Night walks will look atforest, rivers and swamps. The course's costincludes meals and lodging inPoco Sol's biological station.Proyecto Campanariooffers a longer scientific experiencewith its 10-day tropicalecology course on theCampanario BiologicalReserve near CorcovadoNational Park on the OsaPeninsula. The company providesboat pickup in Sierpe;participants are then whiskedto the remote reserve for theirstay. The course covers fieldresearch skills and allows thestudents to complete bothgroup and individual research projects basedon their observations of the area's ecology.The organization's Rainforest ConservationCamps, held June 20-26, July 4-10,and August 8-14, are marketed as "vacationwith a purpose;" they aim to educate asmuch as they entertain. These more familyoriented camps allow groups to hike, learnabout the area's ecology and keep an eye onthe camp's solar panels. Shorter trips arealso available.STUDENTS can experience CostaRica's world-famous surf beaches by taking lessons for beginners. Green Iguana SurfCamp in Playa Dominical accepts parent accompaniedchildren ages 6-18 for 7-, 10-and 14-day camps. One package includeslodging, surf lessons and scenic trips in thearea. The deluxe option adds in horsebackriding, river tubing and a zip-line tour.Green Iguana also runs Angels SurfCamp, allowing girls a chance to try somethingnew in an all-female environment.Third World Productions' All Girls SurfCamp in Playa Hermosa has a similar program.The company advertises a laid-backatmosphere, with comfortable lodging,massage, yoga, healthy meals and femaleinstructors."The largest bulk of my business iswomen who want to surf," said ThirdWorld's Owner Jack Albritton. "Femalesfeel more confident with an all-girl'sgroup. It seems to ease their mind a bit."Albritton keeps group sizes small anddates and age limits flexible in order toease the girls into the surfing life. Girls caneven choose to attend it as a day camp."We work to get them part of the localsurfing scene," Albritton said.ANOTHER way for kids ages 13-18to get wet is to join one of Costa RicaExpeditions' teen-oriented trips, billed as"natural history and cultural adventures."Running 6-21 days from June-August, theprograms include whitewater rafting,camping and flight in Costa Rica.Adventures Under the Sun boasts arange programs for both adventurous teensand those who like their creature comforts.The company has 9-, 11- and 12-day toursencompassing water sports, environmentaleducation and even cooking lessons. Theemphasis, according to owner MelidaBarbee, is on self-confidence and teambuildinggames and developing leadershipskills for students age 13-18.The goal of her company is to help"local kids get out, get to know their countryon another level," Barbee said.A reasonable level of fitness is necessary,but Barbee stressed that all participantswill have to push their personal limits."We're taking students out of theircomfort zones" into new situations, allowingthem to enjoy their personal growth,she added.BARBEE'S front-country trips are customizedto the desires and budgets ofgroups, who stay in hotels and eat in restaurantswhile enjoying the excitement ofadventure activities and community service.The Costa Rica Multisport program runsJuly 19-29 and offers whitewater rafting, aropes course, sea canoeing and surfing.A more rugged option is the Peninsulade Nicoya trip, June 22-30 and July 21-29,which includes a forest canopy tour, surflessons, horseback riding, and marine turtleconservation work. The Peninsula deOsa adventure, June 21-July 2, is a seakayaking and backpacking combination.Group sizes range 7-12 students, withtwo adult guides. All trips are bilingual,co-ed, and open to teens age 13-18.MORGAN Power, 16, a student at theBritish School in Pavas, west of San José,has attended three of Barbee's trips."The Osa adventure was demanding,but great fun," Power said, adding that hestill keeps in touch with people he met onthe trip. He explains that students are"cautious at first, but become relaxed andsay they'd love to do it again."What to do While School's OutContact the various companies for more info on their programs.Adventures Under the SunPhone: 228-3056 or 353-8592Web site: www.adventuresunderthesun.comE-mail: info@adventuresunderthesun.comTrip info: Península de Nicoya, June 22-30, July 21-29, $1,190. Costa RicaMultisport, July 19-29, $2,100. Peninsulade Osa, June 21-July 2, $1,400.Angels Surf Camp, Playa DominicalPhone: 825-1381E-mail: admin@angelsurfcamp.comTrip info: Seven-day residential starts at$1,395 per person for 3 people, 14-daystarts at $1,950.Costa Rica Expeditions, Teen TravelPhone: 257-0766 or 222-0333Web site: www.costaricaexpeditions.comE-mail: ecotur@expeditions.co.crTrip info: There are several options, June-August. Prices start at $999 for 6 days to$2,589 for 21 days.Green Iguana Surf Camp, Playa DominicalPhone: 825-1381Web site: www.greeniguanasurfcamp.com/E-mail: admin@greeniguanasurfcamp.comTrip info: Seven-day residential starts at$425 per person for 3 people; 14-daystarts at $900 per person.International Music Camp, Playa TortugaPhone: 389-6706Trip info: July 5-18, concert July 19. It is aresidential camp. Cost is $490.La Montaña Christian CampsPhone: 223-6142 or 223-6259Trip info: July 16-18, ¢12,500 ($30).Proyecto Campanario, CampanarioBiological ReservePhone: 258-5778Web site: www.campanario.orgE-mail: campanario@racsa.co.crTrip info: Tropical ecology student courses,10-day residential, $1,002. The rainforestconservation camps, June 20-26 andJuly 4-10, $876.Third World Productions, Playa HermosaPhone: 643-1497Web site: www.thirdworldproductions.orgE-mail: thirdworldproductionscr@yahoo.comTrip info: Third World Surf Camp, residential,one week $1,075, two weeks $1,995.Del Mar All-Girls Surf Camp, residential, 3-day $570, 5-day $770, 7-day $990, 10-day$1,465.Vacaciones Felices, Children's MuseumSan JoséPhone: 258 4929Info: July 5-9 and July 12-16, day camp,¢20,000 ($50) a week.Weekend Amphibian Course, EstaciónBiológica Poco Sol, Bosque Eterno delos NiñosPhone: 645-5200 or 645-5003E-mail: acmsecre@racsa.co.crTrip info: June 18-20, residential, ¢56,200($140).

You may be interested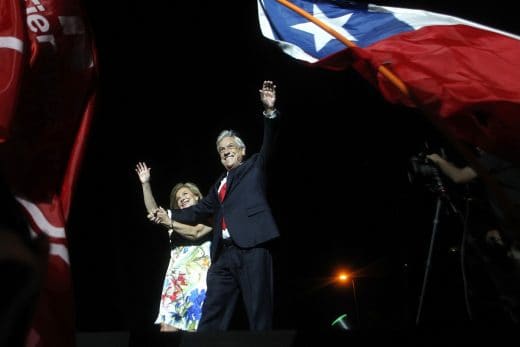 Chile
382 views
Billionaire Piñera to return as Chile's president
Paulina Abramovich / AFP
-
December 18, 2017
Electoral authorities said the 68-year-old conservative, who previously led the South American nation from 2010-2014, won 54 percent of the vote, nearly eight points above his leftist rival Alejandro Guillier.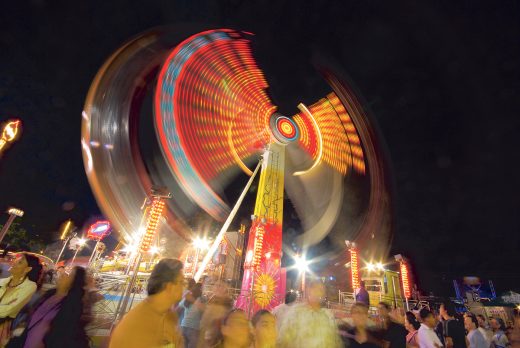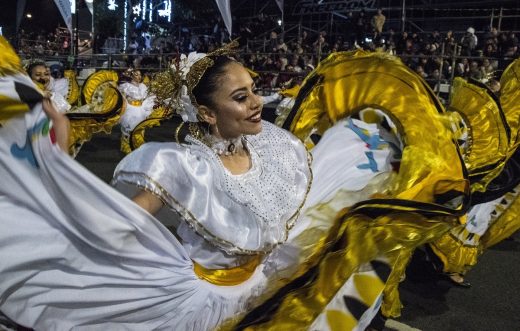 Holidays
3345 views
PHOTOS: Costa Rica's Festival of Light
AFP
-
December 17, 2017
Costa Rica's traditional Festival de la Luz, a holiday parade through the heart of San José, filled the capital with…