'Talking With…' Presents a Series of Monologues
IN its latest production, the Little Theater Groupbrings together a talented ensemble cast in Jane Martin's"Talking With…"The play is actually a collection of 11 monologues.Produced by Lori Salo, the production features 13 actorsand seven directors.Each scene focuses on just one character, many ofwhose names the audience never even catches, althoughthe little details don't matter.From humorous to touching to sad, the monologues– while lacking any direct relationsbetween the characters – flow and leadinto one another extremely well.And while it seems difficult todraw connections between the monologues,there do seem to be underlyingfeelings, such as vulnerability or hopeor spirituality, that can be seen at varioustimes through various characters.THE monologues range from theseemingly outrageous, a housewife,played by Ann Antkiw, who each daytravels to an imaginary land of Oz in"Scraps" and the has-been baton twirling champion,played by Carol Marianne, who now finds God in thesport, to the more subdued, an actor, played by KevinGlass, who finds himself in "a crisis of confidence" andthe retrospective in "Marbles" of the character who hasjust lost a mother, played by Jason Marin last week andDale Watson this weekend.As an out of work cowgirl, Sheila McCann Morrisondoes an excellent job capturing the frustration her charactersuffers in a world of commercialism.Tom Humes' portrayal of a man whose wish is to livein the fast-food restaurant McDonalds is also very convincing.OVERALL, the cast is extremely believable in theportrayals and each member does an excellent job at carryinghis or her one-person act."We've got a such talented group of actors," saidSusan Hall Liang, the actress seen performing in"Marks."Sophia Holder, who plays an overzealous extremelyanimated actress in "Audition," agrees with the Liangsaying, "This is just such a great productionand cast."The unvarnished wood stage,Liang said, was the idea of actress LisaDeFuso, seen in "Handler," and ismeant to help convey the emotion ofthe raw, stripped down monologues.At no point does the show seem todrag and transitions between scenesare quick and smooth.THE show opened last weekendand will run through May 30 at theBlanche Brown Theatre in Bello Horizonte in Escazú.Shows are Friday and Saturday at 7:30 p.m. with aSunday matinee at 2:30 p.m. Tickets are ¢2,500 ($5.90),¢1,000 ($2.35) for students. For reservations, call 355-1623.In an effort to make it easier to purchase tickets, theatergoerscan now make reservations online atwww.intertica.com/ltg.htm.
Facebook Comments
You may be interested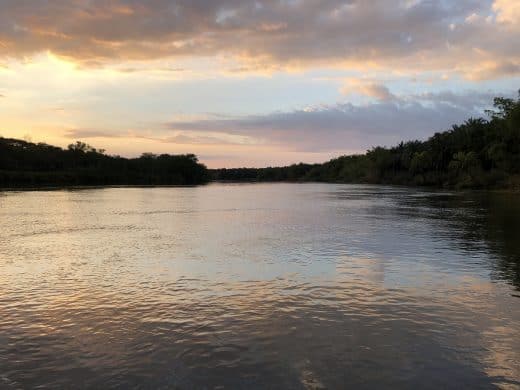 Tico Times Deep Dive
234 views
Tico Times Deep Dive
234 views
Our Southern Zone Deep Dive is underway!
Katherine Stanley
-
March 26, 2019
Our editorial team is making its first trip of the year – what we hope will be the first of many –…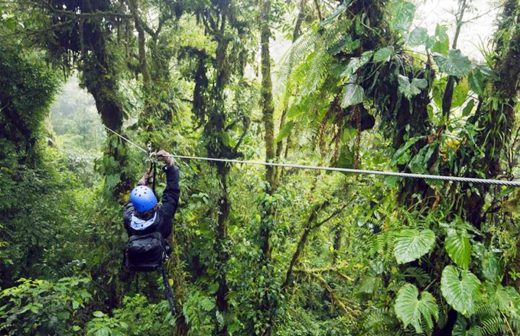 Travel & Tourism
413 views