Rain Brings Sun-Worshipers Inside to Tan
WHEN Jean-Pierre Pfleger returned to visit his native Germany about two years ago after living in Costa Rica for 10 years, his family and friends were surprised that his skin color was the same as it always was, chalk white. "People kept asking me, 'Don't you live in a tropical country? "Since then, the 31-year-old travel agent at the Ilisa Language School has been visiting various tanning salons like Magia Dorada, a full-service beauty salon in San Pedro, east of San José, to maintain his lightly bronzed color – especially during the rainy season."I want to get a tan, but I want to be careful about it," he said. "I also find it a relaxing experience and get a good feeling from it."Scientific studies have shown that when a person is exposed to ultraviolet rays, the brain releases endorphins that create feelings of happiness and relaxation, according to Lilliana Resenterra, president of Magia Dorada. "Ultraviolet rays are essential for life," she said. "People that live in the tropics are happier than those in Finland and that's because of the sun."MANY clients, Costa Ricans and foreigners alike, are interested in the service despite the country's tropical climate that provides outdoor tanning weather practically year-round."It is like the sun, but in a controlled environment," she added. "Outside, the sun is very strong and you can burn more easily. Many people don't have the time or the money to go to the beach to tan. Also, in a tanning bed there are no reflective surfaces, like there are outside that can result in freckles and pigmentation."Of course, Resenterra recommends caution both inside and outside the tanning salon. She advises all clients to wear sunblock on a daily basis and insists that they don't try to get dark too quickly in the salon."The process of tanning is like losing weight, you have to do it slowly," she said.PROMINENTLY displayed on a wall in Magia Dorada is a list of medications that can produce sensitivity to light. Also, the estheticians advise clients to consult with their doctor before using tanning beds if they have high blood pressure, cancer, family history of cancer, are pregnant, have heart problems, or recently had or will have surgery.At Magia Dorada, every client gets his or her own private room for each tanning session, which can take up to 20 minutes, during which he or she will lie down, or stand up in a tanning bed.Many clients report that they actually fall asleep to the humming of the tanning beds."Ultraviolet rays are natural," Resenterra said. "But it's the abuse of ultraviolet rays that is dangerous."Edwin Herrera, owner of Tantique tanning salon also in San Pedro, agrees that the risks of tanning beds are less than those of the sun."The danger is in overexposure, which is why it is so important to go to a professional salon," he said. "When you go to a reputable salon, the risks of cancer and wrinkles are less because the machines emit mostly ultraviolet light A, and only a small amount of ultraviolet light B."HERRERA said they have even had some cases where dermatologists have referred patients to them to treat conditions like acne, but regardless of the reason, Herrera said he is always cautious."If a person comes in with very white skin, we will start very slowly," he said. "We have even had to turn some people away because they had a condition or were taking medication that made them more sensitive to light."There are other precautions customers should be aware of in the tanning bed business.Sometimes a gym or a hair salon will have a tanning bed that is not properly maintained or employees that are not properly trained, Herrera said."A professional salon will always disinfect the tanning bed between each client, change the tanning lamps before their operational lives expire and have employees that are well trained," he said. "Always choose a place that specializes in it, and preferably a place that's been around for a long time."BUT not every tanning method involves ultraviolet rays.The Beauty Club Petite Spa, tucked away on the second floor of the Country Plaza on Escazú's main road, offers a tan in the form of a spray, called the "fantasy tan." Beauty Club President Sean Jeffrey said they use this method because it's not damaging to the skin. "Here at Beauty Club," he said, "we have chosen the healthy alternative. We care about our clients and we care about their skin."Like the owners of conventional tanning salons, Jeffrey said despite the warm weather, his clients are still interested in the fantasy tan because of time constraints and the safety of the fantasy tan."There are a lot of North Americans in Costa Rica and some of them want a bit of color but they don't necessarily have time to sit out in the sun," he said. "Also many people want to keep their color during the rainy season."THE fantasy tan works on any skin color. It's all natural, made from a mixture of moisturizers and DHA, an ingredient derived from beet juice that stimulates one's own amino acids to produce color.For best results, a client should come in just after bathing, without any cream, deodorants or sunscreens on.In a private and locked room, a seasoned esthetician then sprays the fantasy tan over the entire body to ensure a streak-free and even application; the color shows immediately.The entire procedure takes about two hours including drying time and the effects last anywhere from four days to a week.Trina Atwell, a Beauty Club client originally from San Diego, Calif., has tried sunbathing outdoors and tanning salons and still wasn't able to get her desired color."I'm naturally very pale," she said as the esthetician began spraying her back, visibly marking it with an authentic-looking color. "I love it. It's so hard for me to get a tan any other way."For more info on the tanning salons, contact Magia Dorada at 253-8846 or 280-4472. Contact Tantique at 253-5150. For more info on the "fantasy tan," contact the Beauty Club Petite Spa at 288-0059.

You may be interested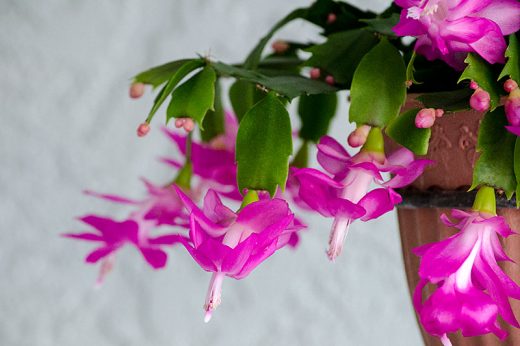 Environment and Wildlife
938 views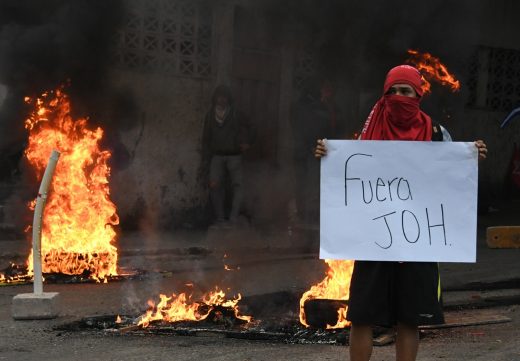 Central America
1720 views
Central America
1720 views
Honduran opposition protesters take to the streets
Noe Leiva / AFP
-
December 15, 2017
Supporters of the leftist opposition in Honduras blocked streets in various cities around that country on Friday, despite political repression,…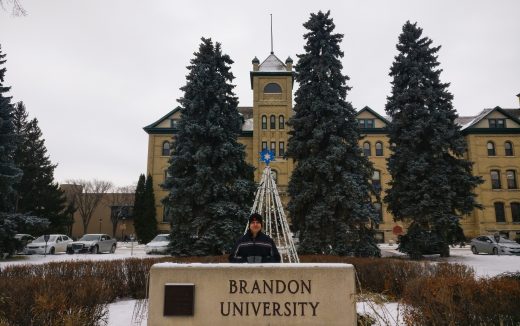 Please Send Coffee!
2517 views