Limón Floods Wreak Havoc
A deluge flooded lowland areas and riverside villages of the Caribbean-slope province of Limón for the second time in five months.Rivers engorged by a rainfall of nearly 600 millimeters (23.6 inches) in one week claimed the lives of three people and forced nearly 2,200 residents into temporary shelters in the country's Northern Zone and Caribbean region.The water tore down, made impassable or otherwise damaged 50 bridges in the affected areas, according to the National Emergency Commission (CNE).The toll on other infrastructure as calculated by the commission Wednesday included eight damaged dikes, 50 sections of wrecked or debris-blocked highways and roads, 1,028 flooded homes, 32 schools in various states of disrepair and 5,000 hectares of farmland flooded. FOAM mats and blankets dotted the floors of 25 temporary shelters – converted schools and community halls – that contained 2,190 people by Tuesday morning, when the rains began to subside. The next day, the number in shelters had fallen to 900, and was expected to drop sharply thereafter as people returned to their mud-filled homes.The most affected communities were those in the Sarapiquí region in north central Costa Rica, including Puerto Viejo de Sarapiquí in the Heredia province, and lowland areas of Limón, including Matina and the city of Limón.The Municipality of Sarapiquí reported landslides, floods and mud that covered 300 kilometers of roads and 5,000 people who suffered losses related to their homes, farms and animals.ON Tuesday, Javier Sandoval held his infant son Kelvin in a shelter in Puerto Viejo de Sarapiquí and listened to President Abel Pacheco address some concerns of those hosted there. Sandoval, who works on a banana plantation, arrived at the shelter Saturday night after rising water soaked everything he owned in his home in the nearby village of Naranjal. Ailaida Veda, from the same village, said her pulpería corner store was completely destroyed. "I don't have anything left," she said. "Someone has to help."Pacheco was on just such a mission that day, making a lightning round of some of the most soaked and muddied villages, speaking with community leaders and citizens and making commitments to send government aid.STANDING in the mud front of her recently flooded home on a bank of the Quebrada Grande on the flanks of Puerto Viejo River, Mayra Alvarado tearfully accepted an offer from Fernando Trejos, President of the Mixed Institute for Social Aid (IMAS).Trejos, who accompanied Pacheco, gave the woman a four-month stay in an apartment in San José and new furniture.Families that qualify will receive ¢300,000 ($695) in relief aid, he said. "The damage is considerable," Pacheco told The Tico Times. "Some things we can fix quickly, like the bridges that have been blocked," and others will take more time, such as the structurally damaged bridges.He also expressed his sorrow over the deaths of two people (the third death was is covered later that day), and issued a reminder that "rivers are not a place to play."OFFICIALS from the emergency commission had organized relief committees in the affected villages, uniting people in efforts to distribute supplies such as mattresses, blankets, food and gasoline.Floods of this magnitude occur about twice every year, and the CNE has plans to mitigate their damage.Costa Rica has 106 local and eight regional committees, 87 of which are equipped with stores of mattresses and blankets, according to CNE. The commission said 222 monitoring stations around the country are designed to give early warning of imminent disasters.Emergency officials also have trained regional student security teams to be prepared for disasters by learning first aid, fire prevention and evacuation of buildings.ANOTHER strategy to diminish flood impact, according to officials, is to choose better places to build houses. CNE president Diego Morales said, "We are working with local governments to help them develop zoning and land-use plans for the areas most vulnerable to flooding." Before the recent flooding, the CNE had announced plans to prevent extensive damages during emergencies. Together with the Ministry of Transportation it has invested nearly ¢2 billion ($4.6 million) since January 2003 in the reconstruction of damaged roads, dikes, bridges and drainage ditches. Ironically, it had cited an example of dike repairs in Siquirres and Matina, two of the areas most affected in the floods that followed CNE's announcement.Morales this week announced that during the same time period, the CNE has invested ¢3.08 billion ($7.1 million) in Limón.NONE of those measures apparently reached the lowland shantytown around the River Limoncito in Limón.There, Maria Solís and her family waded through waist-deep water for three days, stacked their scant furniture in one of the two raised bedrooms, and simply shrugged when the rusted refrigerator, on top of a wooden box, was slowly immersed yet again.Solís said their house floods three to four times every year, and she has photos of past floods showing her 12-year-old son swimming in the kitchen. Though her mother, who lives with her, has requested government aid and has filled numerous forms, the family has not received anything in 12 years, she claimed.How to HelpPEOPLE who wish to help with emergency relief efforts can bring diapers, sanitary napkins, bottled water and fresh or powdered milk to the nearest Red Cross facility or collection centers at Más x Menos, Palí or Hipermas supermarkets. Cash donations can be deposited into the following accounts: Banco de Costa Rica 91100-3, or Banco Nacional de Costa Rica 911-8.For more info, call the National Emergency Commission (CNE) at 210-2828 or online: www.cne.go.cr.
Facebook Comments
You may be interested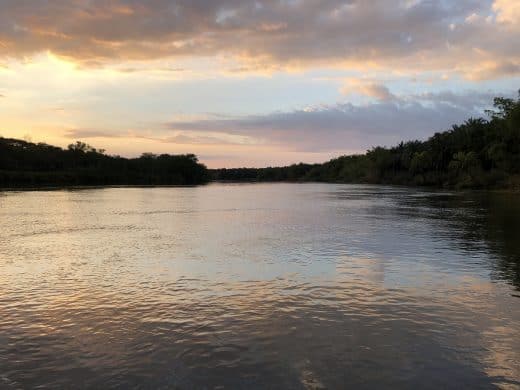 Tico Times Deep Dive
236 views
Tico Times Deep Dive
236 views
Our Southern Zone Deep Dive is underway!
Katherine Stanley
-
March 26, 2019
Our editorial team is making its first trip of the year – what we hope will be the first of many –…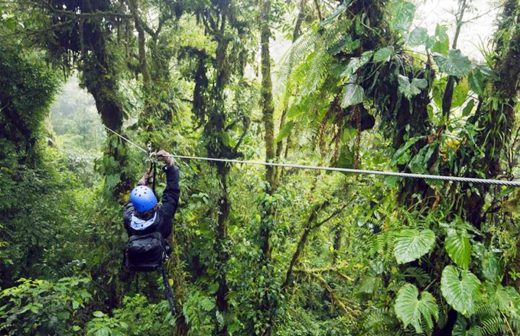 Travel & Tourism
417 views