Dreamy Visits in Cuba's Viñales Valley
VIÑALES VALLEY, Cuba –Magical, surreal, serene – these are the adjectives that spill out at the first sight of the panoramic Viñales Valley, about 175 kilometers (109 miles) west of Havana in the prosperous tobacco-growing province of Pinar del Río. Often compared to the hills in a Chinese landscape, the defining landmarks here are the mogotes, round limestone outcroppings that look like mud pies left by a juvenile giant.The best view is from the terrace of Hotel Los Jazmines, 3 km (1.8 miles) outside the town of Viñales.Spread before you is a patchwork of green tobacco and manioc fields, outlined by unplanted red-clay strips and punctuated by A-frame, thatch tobacco-drying sheds. Here and there, tiny – at this distance – teams of yoked oxen plough, haul and strain, at the command of straw-hatted farmers. And everywhere, those improbable mogotes stick up their cow-licked heads.Just gazing out at the view with its ever changing play of light can be a holiday well spent. Los Jazmines and La Ermita, on the other side of town, both have rooms with a view.Neither is particularly luxurious and the food at both hotels is atrocious, but the views make up for it.A lot of independent travelers opt for casas particulares, private houses in and around the lovely town of Viñales, licensed to provide very reasonably priced lodging with breakfast and dinner included, for U.S. dollars.The other lodging option is the Ranchón y Finca San Vicente, set right in the valley in pleasant gardens next to the valley's official tourist attraction – a network of limestone caves. These are, predictably, a tourist trap. The entrance to the Cueva de San Miguel ($1) is now a disco/bar. It is interesting to use the bathrooms here, though, since they are built right into the rock face. And there is a path through the limestone mountain that leads out to a recreated indigneous palenque village.The other major cave experience is the Cueva del Indio, where you pay $5 to wander along an illuminated cave trail to a hidden river, and then board a motorboat for a short ride out of the cave. It's a tourist trap, but pretty much a de rigueur one. At the cave exit there is a large souvenir market and a chance to ride a docile, huge water buffalo named Tomás. An enterprising, rapid-sketch artist is on hand to sketch you aboard Tomás for $1.NEARBY is another of the valley's vaunted sights: a monumental, fluorescent mural on a rock face, called The Prehistoric Mural. It is a very modern project, however, and the only thing prehistoric about is the rather bad depiction of ice-age creatures. The town of Viñales is a pleasant place to stroll. Both sides of the street have intact arcades to shade you from the sun, and the main street has a charming mix of vintage buildings.The central plaza has a picturesque church, frangipani trees, an art gallery, open-air souvenir market and a colonial-style cultural center. At the north end of the town is the lovely Jardín de Caridad, a peaceful botanical garden nurtured over decades by a pair of sisters. Entrance is by donation and you are treated to a huge plate of interesting and delicious fruits at the end of your garden walk.Tours of tobacco farms and cigar factories in Pinar del Río, where the best cigars in Cuba are made, are the most popular activities here. But my anti-smoking, nature-loving friend and I opted for a nature walk ($10/person) with Jésus, a high-school biology teacher who took us and about six other tourists on a wonderful four-hour tramp through the valley and up a mogote or two.Along the way we visited a tobacco-drying shed and learned that Castro gave up smoking cigars years ago for health reasons. Jésus spotted a Cuban Trogon for us, the national bird that has the same colors as the Cuban flag and sports a distinctive, scallop-edged tail. We were also entertained by the tiny Cuban Tody, a gregarious, fluffy pink, green and white bird that looks like a miniscule slice of watermelon.FROM the top of a mogote we enjoyed vistas of the valley and heard tales of the Aguáticos, simple people who settled here in the 1940s and practiced healing-water cures. Only a few of their basic houses remain, since authorities have hounded them out of their unorthodox water-cure business.The tour ended at a tidy farmhouse, sitting on a terrace looking out onto a pretty garden pecked clean by cackling hens with chicks and guinea fowl. We were treated to a cornucopia of fruit, unlike any we ever saw in a hotel or restaurant: a huge pipa (green coconut) each, followed by freshly squeezed grapefruit juice and platters of papaya, pineapple and sweet grapefruit – a true acid test! The lady of the house offered to show us her home, which has a vintage, aquamarine refrigeratorpowered by kerosene.Off the power grid, the farmers here rely on rainyseason streams to create enough hidroelectric energy to charge the batteriesfor their coffee mills and simple farm machinery.WE spent the next day wending our way through the valley on rented bicycles, easily and inexpensively ($5/day) obtained in Viñales. It was stop-and-go all the way, with picture-perfect views around every bend of the road just begging to be shot.Plus the "anatomically correct" narrow seats prompted many stops to relieve the agonizing pressure on muscles not used to such punishment.A disappointing experience at the only decent restaurant in town prompted us to seek out an illegal paladar, a private home where you can, for $10 per person, get a decent meal. Our first foray resulted in a wonderful dinner, eaten alfresco, on the terrace of a pretty house. We feasted on two large but unfortunately overcooked lobster tails, a delicious, perfectly cooked red snapper and generous platters of potatoes, sliced tomatoes and crisp manioc chips. Dessert was, disappointingly for me, fruit. When I askedwhere I could buy a cake or cookie in town,I learned to my shock and dismay that thereis not a single cake bakery in town.The next night's paladar experience started off very clandestinely, as my friend and I following a young woman into one house and out the back door and through a garden toanother backyard. We ate at a picnic table with a French family, within sound and smell of the familypig. There were soggy shrimp and overcooked snapper, pale tomatoes and beans and rice.The meal here was a bit of a disappointment.But the owners did send out for some extra dessert: a plate of candied grapefruit rind in honey syrup, served with a chunk of dried, hard cheese. I ate every morsel. GETTING THERE: One daily, direct public bus travels from Havana to Viñales ($12), operated by Viazul. Havanatur also operates a bus with hotel pickups ($15).Plenty of casas particulares are in town, butmost only have a few rooms, so you may not start out at the one you prefer.The state-run hotels often cater to large groups. The quietest, most secluded option is the Ranchón y Finca San Vicente. Most travel within Cuba is handled by one of four state-run tour companies. Cuba package specialists in San José include Cubasol at 221-7421 and EASA at 256-5458 or e-mail cuba@easaalmendares.com.

You may be interested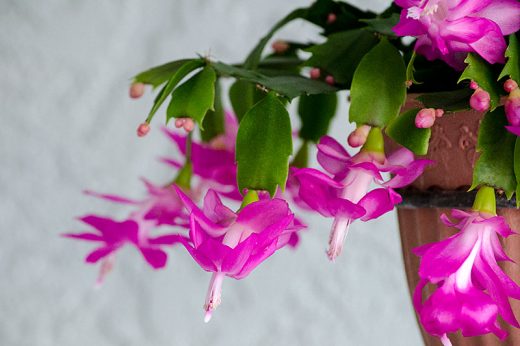 Environment and Wildlife
912 views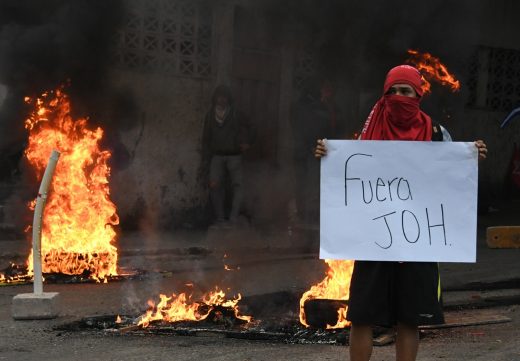 Central America
1697 views
Central America
1697 views
Honduran opposition protesters take to the streets
Noe Leiva / AFP
-
December 15, 2017
Supporters of the leftist opposition in Honduras blocked streets in various cities around that country on Friday, despite political repression,…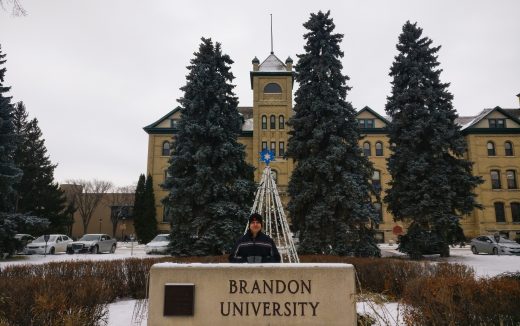 Please Send Coffee!
2495 views