Conference Focuses on Farming Technology
SCIENCE and technology are the keys to feeding the world's hungry, the region's agricultural leaders determined at a conference near San José earlier this week.The U.S. Secretary of Agriculture, Ann Veneman, joined the ministers of agriculture, science and technology from Central America, Mexico and the Dominican Republic at the conference, which ended Tuesday.With the goal of increasing agricultural productivity, the conference focused on how to help countries understand and exchange agricultural advancements, particularly in the area of biotechnology."EIGHTY-FIVE percent of the necessary increase in food production must come from existing cultivated areas, as the land available for cultivation is decreasing rapidly, and the world's population continues to grow," said Chelston Brathwaite, director of the Inter-American Institute for Cooperation on Agriculture (IICA)."Technology… is the most important instrument for increasing agricultural productivity," he said at the conference, held at the IICA headquarters in Coronado, northeast of San José.LACK of biotechnology research is one of the causes for the widening gap between developed and developing countries, he said.IICA research suggests most Latin America and Caribbean countries must double their current investment in agricultural research in order to compete in agribusiness and participate in international trade.Investment in research among these countries currently averages about 0.4% of their agricultural gross product. By comparison, developed countries invest between 1.5 % and 2.5 %.Most biotechnological information, such as that of genetically modified organisms (GMOs), is in the hands of the private sector. This may explain why the greatest advances in biotechnology relate to rice, corn, wheat and cotton, Brathwaite said, rather than products more typically grown and consumed in Latin America.GMOS are created when scientists splice a gene from one species into the DNA of another to make the host species express a desired trait, such as insect resistance.Biotechnology has created agricultural improvements such as genetically modified crops that can better withstand drought, and rice with more vitamins, Veneman said.Veneman was on the board of directors of biotech-pioneer Calgene, Inc. in the early 1990s, according to the MacNeil/Lehrer NewsHour. In 1994, Calgene created the Flavr Savr Tomato – the first whole food developed with genetic engineering approved by the U.S. Food and Drug Administration. In 1997, GMO-giant Monsanto acquired Calgene.SINCE those early days, the technology has become controversial, particularly in Europe, for fears of unwanted health and environmental impacts. In Costa Rica, GMO opponents and environmentalists recently requested a 10-year moratorium on GMO crops in the country (TT, April 23). The government has not responded.Others have expressed concern about the ability to patent GMOs.Veneman, however, downplayed the role of intellectual property rights and patents in the goal of making agricultural technology available to developing countries."Yes, there are certain issues when it comes to intellectual property rights that need to be discussed," she said. "But while these issues are important, this conference goes far beyond."SHE said the conference included more fundamental objectives, such as training farmers in proper use of irrigation. Exploring public-private partnerships to improve technology transfers was a main goal of the conference, she added.Conference attendees also discussed creating effective frameworks within participating countries to train farmers to grow products that conform to international agricultural health and food safety standards.This must be done in an environmentally sustainable way, Brathwaite added.ANOTHER conference goal was building business and marketing infrastructures within countries for small and medium-size farmers, Veneman said.The U.S. Secretary of Agriculture was asked what kind of an impact the Central American Free-Trade Agreement with the United States (CAFTA) would have on those farmers, who must compete with U.S. agricultural subsidies."Market forces are stronger than ever right now," she responded. "Subsidies are having less and less of an impact." Subsidies are an issue that must be dealt with in the Doha Round of World Trade Organization negotiations, where they can be addressed comprehensively, she said.ABOUT 200 government officials, business leaders and researchers attended the conference. It was a regional follow up to a worldwide conference held in June 2003 to address global hunger through agriculture.

You may be interested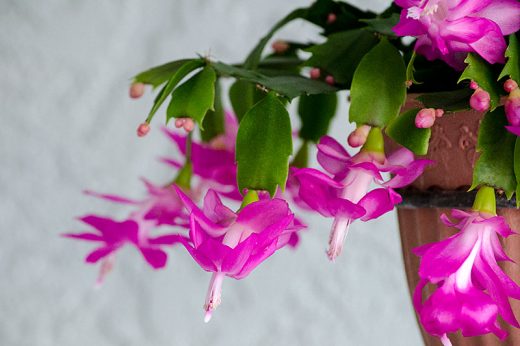 Environment and Wildlife
478 views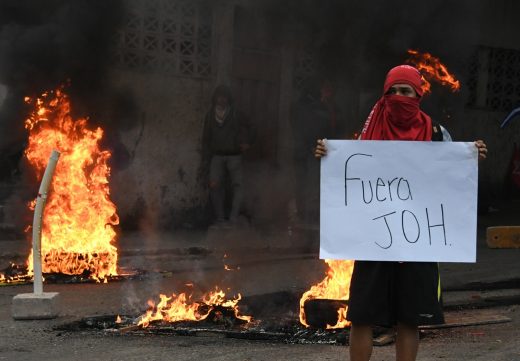 Central America
1314 views
Central America
1314 views
Honduran opposition protesters take to the streets
Noe Leiva / AFP
-
December 15, 2017
Supporters of the leftist opposition in Honduras blocked streets in various cities around that country on Friday, despite political repression,…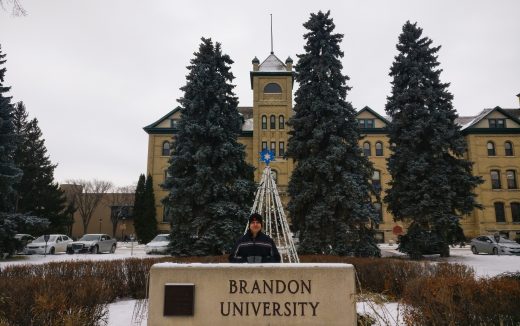 Please Send Coffee!
2288 views