Tour Company Donates $20,000 to Save Park
IN response to a call for increased support of Costa Rica's national park system from the private sector, a San José-based tour guide company on Tuesday made a $20,000 donation toward Corcovado National Park.Environment Minister Carlos Manuel Rodríguez about a month ago announced the nation's parks are in a "state of emergency."He and other members of the Environment and Energy Ministry (MINAE) said the main problem is a lack of sufficient funding to staff the parks with enough guards to prevent poaching, illegal logging and other destructive practices.He also said tourism businesses that rely on the parks should contribute more toward protecting them (TT, March 26).IN Corcovado Park, on the Osa Peninsula, poachers using heavy weaponry have taken such a toll on the wildlife there that the park's jaguar and white lipped peccary populations could disappear this year, according to scientists (TT, March 19).The leaders of Horizontes Nature Tours decided to help by donating $1,000 for every year they have been in business, said Tamara Budowski, president of the company.During a ceremony at Horizontes' home office on Tuesday, Budwoski presented Alvaro Ugalde, director of the Osa Conservation Area (ACOSA), with a plaque signed by every member of the company that said, "We hope the footprints of the jaguar never disappear from Corcovado.""I don't know if you know the history of Costa Rica's national parks, but it's a beautiful history," Ugalde, known as the "father" of the park system, told a crowd of about 100 onlookers. "But right now it's not going through its greatest moment.""WE are in a state of consolidation after what has happened," Ugalde said, referring to the poaching crisis at the park."This, to me, is gold…this is to say, 'yes, there is hope.'"Rodríguez also spoke at the ceremony. The minister said the donation gave him hope that "we're not killing the cow to get the milk, because sometimes that is what I feel is happening in this country."Rodríguez spoke of his experience patrolling the park with guards two months ago, and repeatedly used the word "frustrating" when referring to the poaching problem.ALEJANDRA Monge, president of the Corcovado Foundation, an organization dedicated to protecting the park, said the donation is a huge help, but much remains to be done. She said the foundation hopes to raise enough funding to hire at least 20 more park guards and equip them with the vehicles and fuel they need to do their job properly.Ugalde and the director of the park, Eliécer Arce, said at least 40 more guards are needed to prevent poaching in Corcovado.Monge added that other donations – though not as large – have provided significant emotional support. She said one young girl in Monteverde, for example, raised $50 on her own to donate to the park.THE Artists' Cafe, in San José, also has started an effort to raise money for Corcovado. The company is selling T-shirts and donating the proceeds toward the park, employees said."It's very stimulating to see that people are involving themselves so much and that there is interest," Monge said.Ugalde told The Tico Times that Horizontes' donation would be matched by donations from hotels around Corcovado and by other large organizations, such as Conservation International.He said that should provide enough funding to re-open a guard station on the park's unmanned northern border, where most hunters seem to be entering, and to staff it with six or seven more guards.HE said recent anti-poaching efforts in Corcovado have been the most intense since he took over ACOSA last year. He said increased patrols, roadblocks and effort on the part of volunteers helped to completely curtail poaching during Semana Santa (Easter Holy Week). But, he said, that doesn't mean the fight is over."Semana Santa doesn't worry me. It's the day-to-day hunting that kills me," Ugalde said.

You may be interested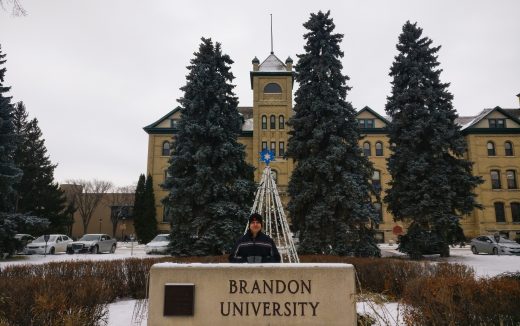 Please Send Coffee!
1011 views