May Day Protests in Region Target Free Trade
FROM Guatemala City to Panama City, tens of thousands of workers, students and social organizations celebrated May 1, International Workers' Day, by marching on Central America's capitals to protest neo-liberalism and the recently negotiated Central American Free-Trade Agreement (CAFTA) with the United States."For the rights of unions, No to CAFTA! For the right to a minimum salary, No to CAFTA! For the right to a dignified salary, No to CAFTA!" chanted thousands of Guatemalan campesinos, union workers, students, indigenous and women's groups, who marched through Guatemala City last Saturday."The first effect CAFTA will have will be to liquidate small businesses that can't compete with the multinationals," charged José Pinzón, secretary general of Guatemala's Workers' Union.IN San Salvador, some 8,000 workers, teachers, campesinos and ecologists marched in favor of labor rights and against CAFTA."We have the right to be respected as Salvadoran workers. We are not slaves and not stupid and we demand that our voices be heard," said Margarita Posada, of El Salvador's Civil Society Forum.In Tegucigalpa, close to 30,000 Hondurans marched on the capital, and an estimated 70,000 others protested in other parts of the country."We demand that CAFTA not be ratified because it will hurt our territorial integrity, sovereignty and independence," bellowed Carlos Reyes, leader of the National Popular Resistance Coordination, into a megaphone in front of the Casa Presidencial in the Honduran capital.NICARAGUA saw two separate worker protests, one by union members supportive of the government of President Enrique Bolanos and those against the administration.The two demonstrations, totaling some 6,000 workers, took place about 100 meters from one another in downtown Managua, but no violence was reported. In Costa Rica, as many as 5,000 workers, students and teachers took to the streets of San José and protested in front of the Legislative Assembly with an enthusiasm unequaled during May 1 celebrations of recent years."[CAFTA] is the most important fight this country has had to face in the last 70 years," said Albino Vargas, secretary general of Costa Rica's National Association of Public and Private Employees (ANEP).VARGAS stressed that CAFTA would be the death of Costa Rica's social welfare state and a surrendering of the country's most valuable resources (see separate story).Three thousand Panamanian workers and students also took to the streets last Saturday, one day before the country's presidential elections were held, to protest globalization and alleged efforts to privatize the Social Security System.Although Panama has only just begun to negotiate a free-trade agreement with the United States, several sectors protested Panama's possible participation in the regional trade agreement.

You may be interested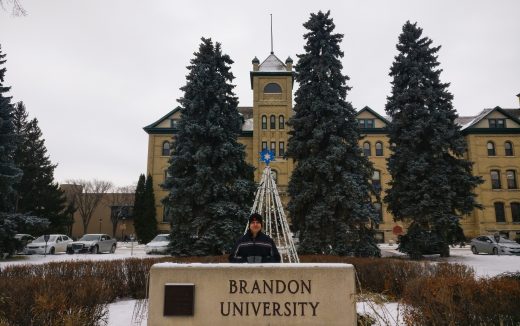 Please Send Coffee!
875 views