Experts: Spiny Lobster Fishing Unsustainable
BOCAS DEL TORO, Panama –Experts from around Central America gathered in Panama City last week to discuss the status of the spiny lobster and pledged to work toward banning scuba diving as a method of catching the valuable crustaceans.Increased efforts on the part of hunters to increase their income coupled with demand for lobster in the United States, the main destination for Central American lobster exports, has resulted in an environmentally unsustainable situation, experts say.Lobsters are a major source of income for fishermen in various coastal regions between Belize and Panama, and those who dive for them can often make a healthy living catching them, according to a recent report on the subject released by the World Wildlife Fund (WWF).Divers in Honduras, for example, can make as much as $1,000 a month, according to the report, which placed the average annual income in Honduras at approximately $2,500.HOWEVER, scuba diving for lobster is having a decidedly unhealthy impact on their population in the Caribbean Sea, and can result in dramatically unhealthy consequences for the divers as well, the report showed.The lobsters, which can grow as long as 45 centimeters, can be found at depths of more than 90 meters, according to the Florida Marine Research Institute (FMRI). Divers on the Miskito Coast of Nicaragua who head into deep waters to hunt them are often disabled and occasionally killed by decompression sickness, according to the WWF report.According to the FMRI, spiny lobsters (Panulirus Argus) hide from predators during the day in offshore reefs or in rocky crevasses. They emerge a few hours after dark to forage in marine grass beds, reefs and mangroves for food. Divers who catch them during the day have to chase them out of their areas of refuge before catching them.IN the Panama province of Bocas del Toro, the lobster trade is a huge force in the local economy, though scuba diving is less common there because of the shallow water.The WWF announced last week that the lobster population in the area is "strongly deteriorated" and that "urgent programs are necessary for its recuperation."Divers hunt the lobsters in a calm lagoon, shielded from the open sea by the Bocas del Toro archipelago, comprised of seven large islands and hundreds of smaller ones.No concrete data is available regarding the population of the lobsters in the province, but area divers say they have noticed a decline in the lobster population since the early 1990s.Just after noon on April 23, Avilo Vincente wasn't having much luck making a catch."Today there aren't many lobsters," Vincente said, briefly pulling his snorkel from his mouth. "I have to return to find more."Vincente, diving without tanks and looking a bit out of breath, held up a small stick with a tiny lasso on one end. He said he used one end of the stick to prod the lobsters out of their hiding places, and then wrapped the lasso around their tail to catch them, after which he dumped them in his boat, where they suffocate.He demonstrated his one catch – a juvenile. He said he had been searching for hours."WE'RE having a bit of difficulty right now," admitted Hernán Cortéz, a local merchant who buys lobster from fishermen and resells them for a profit.He held up two small zip-lock bags filled with lobster tails as an example of his product. He said he buys the tails, which account for about a third of the lobsters' total weight, for $12.50 a pound, and resells them for $14 a pound. The tails are the most sought-after portion of the lobster, he said."These aren't very big," Cortéz said, "but I've seen lobsters that weigh as much as four or five pounds." According to the FMRI, Caribbean spiny lobsters can grow as large as 15 pounds.As part of a recent move to switch to more sustainable consumption of the lobsters, fishermen around the archipelago have formed the Association of Fishermen of the Bocas Archipelago (ADEPESCO).The organization has received backing from the Regional Environmental Program for Central America (PROARCA) and the Japanese Embassy in Panama, which funded the construction of ADEPESCO's headquarters. The building is located on the Island of Popa, reserved for the indigenous Ngöbe tribe.MORE than 60 of the 80-some fishermen around the archipelago are Ngöbe, said Teodero Milton, a Ngöbe tour guide and member of ADEPESCO.Milton said he had traveled to Costa Rica, Guatemala and Honduras to take biology courses and learn about wildlife conservation.He said he recently conducted a series of interviews with other members of ADEPESCO to determine the sort of practices area fishermen were employing. "Fishermen were hunting resources that were quite juvenile," Milton said. "They hadn't reproduced yet."He said the fishermen interviewed were open to the conservation tips he offered and that they pledged to avoid catching juvenile lobsters in the future."They weren't aware of what they were doing," he said.MUCH of the lagoon is already off limits to lobster hunters. Bastimento National Marine Park, which encompasses clusters of mangroves, coral reef, and a swath of one of the islands of the archipelago, covers more than 13,000 hectares.Additionally, said Julio Barquero, a PROARCA representative working with area residents to keep the lobster population healthy, community members have voluntarily declared other important areas community parks that are off-limits to fishermen. But, Barquero said, control of the parks is not very effective and fishermen continue to hunt there.

You may be interested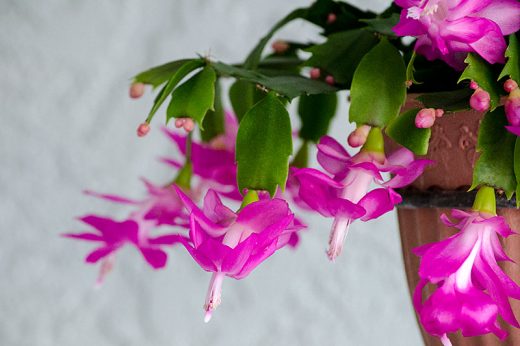 Environment and Wildlife
938 views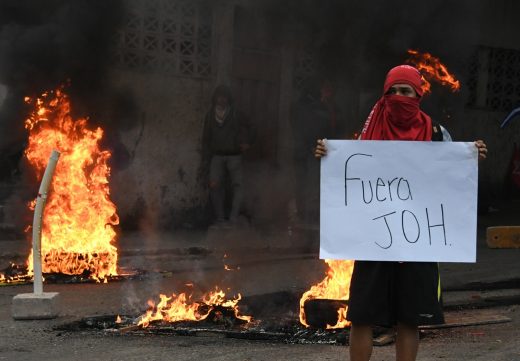 Central America
1721 views
Central America
1721 views
Honduran opposition protesters take to the streets
Noe Leiva / AFP
-
December 15, 2017
Supporters of the leftist opposition in Honduras blocked streets in various cities around that country on Friday, despite political repression,…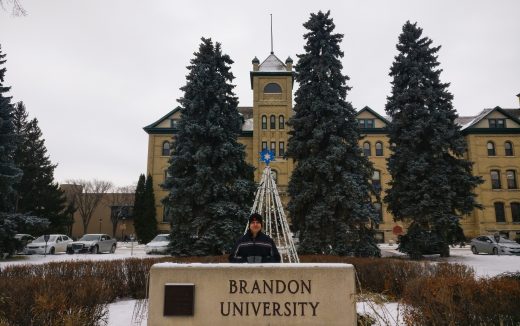 Please Send Coffee!
2519 views