Minister: CAFTA Lobbying Trip a Success
FOREIGN Trade Minister Alberto Trejos described Central America's trade ministers' visit to WashingtonD.C. last week to lobby for the Central America Free-Trade Agreement (CAFTA) with the United States as a "great success."

While in Washington, the ministers met with U.S. trade officials, legislators and private-sector groups in an attempt to enlist their support for CAFTA, which includes Costa Rica, El Salvador, Guatemala, Honduras, Nicaragua and more recently, the Dominican Republic.
"THE purpose of this trip – the first since the end of the negotiations and the first since Dominican Republic was incorporated into CAFTA – was to meet with allies and organize a joint strategy to get the treaty approved," Trejos told reporters on Monday.
Analysts have warned that CAFTAwill face strong opposition from labor unions, environmentalists and other protectionist groups in the United States (TT, Nov. 14, 2003).
Recent concerns over the fairness of trade, labor standards and the outsourcing of U.S. jobs overseas are likely to be the topics of heated debate during the campaign leading up to November's presidential elections in the United States.
CENTRAL American trade ministers hope the inclusion of Dominican Republic as part of CAFTA, announced March 15, will improve the treaty's chances of approval in the U.S. Congress.
Combined two-way trade between the United States and the six CAFTAcountries totaled $32.4 billion last year. The CAFTA block was the United States' second-largest trading partner in Latin America, after Mexico, according to the Office of the U.S. Trade Representative.
In addition to the commercial advantages the Dominican Republic's inclusion in CAFTA could bring, there are political advantages, according to Trejos. A large population of Dominican immigrants concentrated mainly in the northeastern United States forms a large and powerful constituency, which has the power to convince influential legislators to back CAFTA, he said.
However, Central America and Dominican Republic still need to iron out the details on how CAFTA will apply between them. These issues will be discussed the week of April 12 during a short summit between the trade ministers of Central America and the Dominican Republic.
Trejos also said it would be good for Panama, which will begin to negotiate a free-trade agreement with the United States on April 26, to incorporate into CAFTA. U.S. Trade Officials have said it's a possibility.
DURING their visit, the Central American trade ministers met with U.S. Trade Representative Robert Zoellick, U.S. Secretary of Commerce Don Evans and Tom Shannon, Deputy Assistant Secretary of State for Western Hemisphere Affairs.
The ministers also met with influential legislators from both sides of the aisle, including Democratic CAFTA supporters Rep. Jim Davis (Florida), leader of the "New Democrats Coalition," and Adam Smith (Washington), a close political ally of Democratic Presidential Candidate Senator John Kerry of Massachusetts.
They also met with aids of Montana Senator Max Baucus, Ranking Member on the Senate Finance Committee.
The ministers met with high-ranking Republican Congressmen Rep. Robert Goodlatte (Virginia), Chairman of the Congressional Commission on Agriculture, and Majority Whip Rep. Roy Blunt (Missouri).
TREJOS and head Costa Rican CAFTA negotiator Anabel González met with private-sector groups, including the Groceries Manufacturers of America and private farm lobbies.
"The positive signs we received from all the sectors we spoke with doesn't mean the process of getting CAFTA approved won't be complicated," Trejos warned.
"There's a strong group of Congressional Representatives opposed to the treaty. The [U.S. Presidential] elections later this year doesn't help the situation either.
"Also, most congressional representatives are facing reelection and will be busy campaigning," he explained.
The region's trade ministers plan to return to Washington three more times this year, Trejos said.
IN related news, three Costa Rican legislative deputies opposed to CAFTA – Humberto Arce of the Patriotic Bloc, Rodrigo Alberto Carazo of Citizen Action Party and José Miguel Corrales of National Liberation Party – say they plan to introduce "clarifications" on how to interpret several provisions in the treaty's texts.
Although legislators are allowed only to approve or reject the treaty and can't modify it, they are permitted, under special circumstances, to make clarifications on how specific aspects of the treaty should be interpreted.
However, according to Trejos, both sides must agree on the clarifications for them to be valid.
"Some deputies want to clarify certain parts of the treaty so it means something different than what was agreed to," Trejos said Monday. "That's not really a clarification, that's a change. If they are against what the treaty says, they have the choice of voting against it."
Deputies Rolando Laclé of the Social Christian Unity Party and Federico Malavassi of the Libertarian Movement said they fear the clarifications could jeopardize the treaty. Laclé said "enemies of the free-trade agreement" could use the clarifications as a tool.
Arce, Carazo and Corrales denied they intend to modify what Costa Rica and the United States agreed to when they concluded negotiations on Jan. 25 (TT, Jan. 30).
FOR CAFTA to go into effect, it must be signed by the Presidents of all seven countries and ratified by the legislative bodies of the United States and at least one of the other countries. Then, it will go into effect in each country where it is approved by that country's lawmakers.
The date when the official CAFTA signing ceremony will take place has not been announced.
Under U.S. trade law, preferential trade agreements must be signed more than 90 days after negotiations conclude. Since negotiations with Dominican Republic concluded in mid-March, the earliest CAFTA could be signed is early May.
You may be interested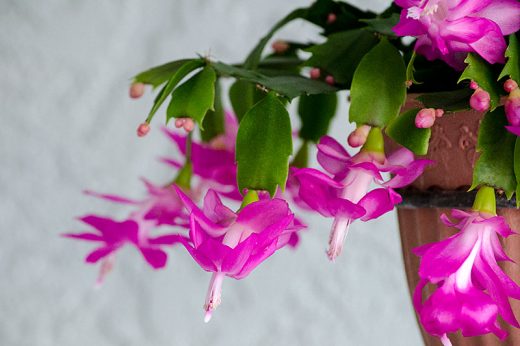 Environment and Wildlife
712 views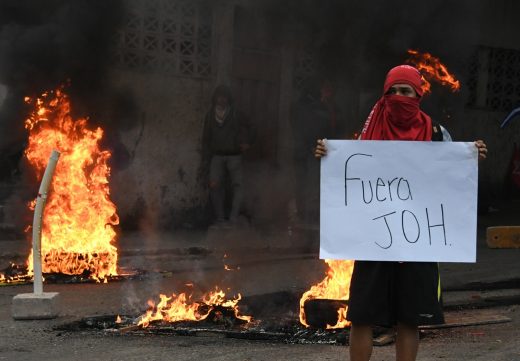 Central America
1528 views
Central America
1528 views
Honduran opposition protesters take to the streets
Noe Leiva / AFP
-
December 15, 2017
Supporters of the leftist opposition in Honduras blocked streets in various cities around that country on Friday, despite political repression,…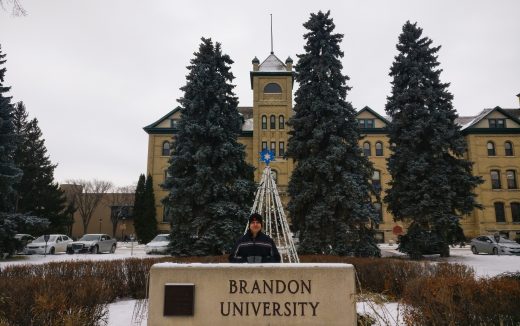 Please Send Coffee!
2395 views